History
In Exile was born in Bad Vilbel (a small town on the northern borders of Francfort, Germany) in November 2001, when Tobias Neumann and Simon Cerny decided to have a band of their own. Today, six years later, In Exile has six members, that have gained a lot of experience and playskills and composed various great songs.

Our songs are a synthesis of six different sorts of musical taste. With the basis on Melodic- and Heavy Metal, the music also contains influences from Gothic Metal, as well as some progressive parts. And even if the process of creating this songs is sometimes a quite long and hard one, the result always is what we believe to be catchy, emotional and independent metal songs, and one can tell how much fun we have creating and playing music by just listening to them.
Eventually, in December 2005 our first self-produced demo-album entitled Hours Passed In Exile saw the light of day after uncounted painful and arduous hours of work. The 10 songs featured on it cover up our whole works till now, from older tracks such as "Neverlasting", "Sojourn" or "Insanity" up to songs like "Grinning Hunter" or "Flame Of Deceit" that best represent our current style.

At the moment we spend all our time writing songs for the upcoming CD - if we don't enter as many stages as possible to share our music with the world. (And, of course, the new material will instantly be played live!) And we're looking forward to every single one who's going to follow us on our way!
In Exile Are Today:
Florian Brusius (Tastenfuchs)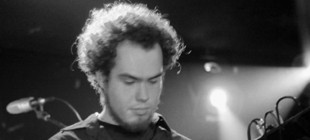 Born on: 12-05-1984
Exiled since: May 2002
Instrument: Keyboard (Casio 711-EX)
Favourite In Exile-Song: Flame Of Deceit, Lights & Torches
(musical) Idol: Tori Amos, Jordan Rudess
Favourite bands: Dream Theater, Tori Amos, Anathema, Ayreon, Opeth, Symphony X, Nightwish, Blind Guardian, Porcupine Tree
First concert: Placebo
First record: Blind Guardian - Somewhere Far Beyond
Jonas Thomé (Bass)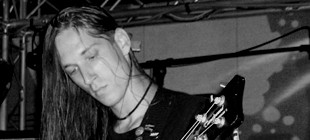 Born on: 07-12-1982
Exiled since: March 2003
Instrument: Trace Elliot 15er, Hartke HA 350
Favourite In Exile-Song: Gardens
(musical) Idol: Marilyn Manson
Favourite bands: Sepultura, Machine Head, Le Tigre, Children of Bodom, Die Reiter, The Hives, Mando Diao
First concert: Slayer
First record: WIZO - UUAARRGH!
Sascha Burow (Drums)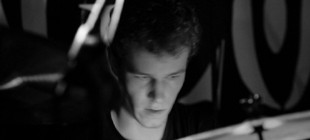 Born on: 05.11.1988
Exiled since: September 2006
Instrument: Pearl FX 705SC Forum Series
Favourite In Exile-Song: Pirates!!!
(musical) Idol: Dave McClain
Favourite bands: Fear Factory, Machine Head, Metallica, PanterA, etc.
First concert: Die Ärzte (im Kelkheimer Schwimmbad)
First record: Die Toten Hosen - Kauf Mich! (Single)
Christoph Möller (Vocals)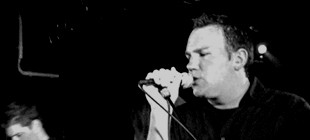 Born on: 11-20-1976
Exiled since: March 2003
Instrument: Mikro, GLS-Audio ES58
Favourite In Exile-Song: Gardens, My Fall
Favourite bands: Anathema, At The Gates, Behemoth, Blind Guardian (old stuff), Dark Millennium, Dark Tranquillity, Dissection, Emperor (old stuff), Iron Maiden, Katatonia, Porcupine Tree, System Of A Down, The Gathering
First concert: "Thrash against Trash"-Festival 07-17-93
First record: Megadeth - Countdown to Extinction & Metallica - Dickrash (both bought 08-28-92)
Tobias Neumann (Guitar)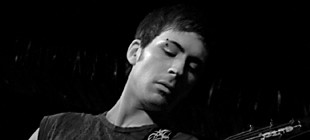 Born on: 07-15-1981
Exiled since: November 2001
Instrument: ESP LTD F-2005 Black Satin
Favourite In Exile-Song: Gardens
(musical) Idol: Kai Hansen
Favourite bands: Gamma Ray, Dark Tranquillity, Masterplan, Blind Guardian, At The Gates, Iron Maiden, and many more...
First concert: Blind Guardian, Motörhead, Böhse Onkelz (Frankfurt - Dietzenbach)
First record: Blind Guardian - Somewhere Far Beyond